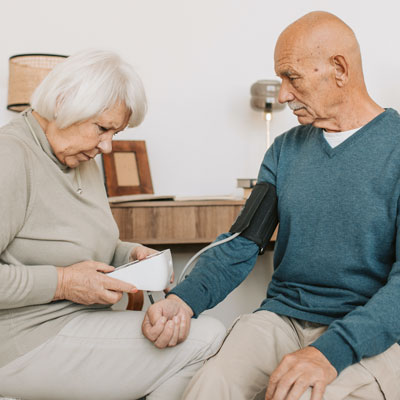 When a member of your family or social group is diagnosed with cancer or chronic illness, you may experience uncertainty, panic, or stress. Though you only want the best for your loved one during this difficult time, you may not know exactly how to help. Thankfully, there are some simple ways you can make a difference.
Learn a Helpful Skill
Having a strong social support network is essential for coping with a chronic disease. If you want to be helpful but are not sure about what value you can offer, you may consider picking up a new skill set to contribute to your loved one's care in a practical capacity. You may even be inspired to:
Take a Certified Nursing Assistant class
Become a yoga instructor
Volunteer at a hospice center
Listen Actively
If you care for a person with an illness, you'll need effective communication tools so you can gauge their needs and validate their experiences. According to research, active listening is a technique where a listener engages in complete concentration along with verbal confirmation and non-verbal cues. When you practice active listening, you can build essential trust quickly and better serve your loved one.
If your friend or family member is struggling with the emotional toll of their diagnosis, you might suggest additional support. Virtual mental health services are available, and speaking to a licensed therapist is a great way to relieve anxiety and process feelings surrounding a major health issue. Online therapy is secure and convenient, and clients can interview several practitioners through complimentary consultations before choosing the right fit for them.
Give Surprise Gifts
When you learn that someone you know has been diagnosed with cancer, you may not know what to say or do. One of the best ways to say "I love you" and show support is to present a gift. Whether it's a homemade dessert, a meal service gift card, or a book from a beloved genre, a token of love and appreciation from your heart is always cherished. If you're unsure what to get your loved one, flowers are a tried-and-true tradition that is sure to bring cheer. By getting flower deliveries by FruitFlowers, you can choose from a listing of available combinations, or you can opt to build your own bouquet.
One important gift you could give your loved one is massage therapy, which can have a number of positive benefits on your health. In addition to relieving stress and helping to reduce the symptoms of depression and anxiety, massage therapy can also improve your sleep and, in turn, lessen fatigue. Get in touch with Langlitz Chiropractic & Massage to learn more about our different massages.
Don't Patronize
There are two types of discrimination that chronically ill people face on a regular basis:
Disablism: treating someone unequally because of actual or assumed disabilities
Ableism: assigning inferior worth to people with mental, physical, or emotional disabilities
While disablism is overt and generally socially unacceptable, ableism can be more passive and subtle. You may make ableist remarks to your loved one without realizing that what you're saying is offensive. Examples include:
Just push through it
Everyone gets tired
You don't look sick
You shouldn't have to walk on eggshells around your friend or family member with cancer or chronic illness, but it is important to communicate with compassion and kindness, even when it feels difficult.
Don't Take Offense
People who suffer from chronic, debilitating, or deteriorating illnesses need rest. If you find yourself canceling plans, reservations, or appointments because your loved one doesn't feel up to it, it's not personal. Continue to create opportunities for connection, be positive and avoid being critical. If your friend or family member has become homebound, ask if you can visit and lend a helping hand.
With these tips and a bit of empathy, you can make a huge impact on the life of someone special to you. Explore Langlitz Chiropractic & Massage for essential wellness
Image via Pexels