About Langlitz Chiropractic & Massage
At Langlitz Chiropractic & Massage our team of professionals provide healing care to clients from Springfield and the surrounding communities of Springfield, East Longmeadow, Longmeadow, Chicopee, West Springfield, Ludlow, Agawam, Bernardston, Enfield and Hartford, CT.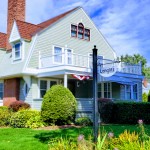 Dr. George Langlitz and therapists are proven leaders in their field. Their dedication to knowledge and clients care represents our greatest honors and awards. All are encouraged to undergo postgraduate training in various fields to give them the knowledge to better serve their clients, friends, and families.
Our staff is completely trained and well versed in their responsibilities. Working toward the betterment of you, our goal is to eliminate pain, reduce spasm, restore mobility and enhance function.
Our Mission
To minimize pain and assist the body's inborn recuperative abilities.
To instruct and inspire our clients in good form of diet, nutrition and exercise.
To teach the importance of good health.
To encourage questions and to seek answers.
To allow optimal wellness as an expression of a healthy nervous system.
To help individuals with their own unique sensitivities and deliver a healing path commensurate with their recovery and feeling comfortable.
To enhance performance.
To further our education for the betterment of our clients.
You'll Be Treated like Family
We are here to meet the health care needs of your entire family. At Langlitz Chiropractic & Massage, you will feel like a part of our family because you will know we care about you. We will spend time with you listening and understanding your concerns. Together we will identify and address your health problems and then work with you to correct them.
We can help you maintain an active lifestyle well into your senior years. Some clients have been visiting our practice since the business first opened its doors in 1978. They have learned that routine care helps prevent future problems.
Help for a Variety of Conditions
At Langlitz Chiropractic & Massage we successfully treat spine-related and non spine-related health conditions. Dr. George, his assistants, and therapists specialize in a different area of care to bring you the most complete care possible.
Pain Relief
Wellness Care
We will do everything we can to enhance your experience with us so you can benefit from the care we provide. Call today to schedule an appointment.(413) 732-4800