Langlitz Chiropractic & Massage Reviews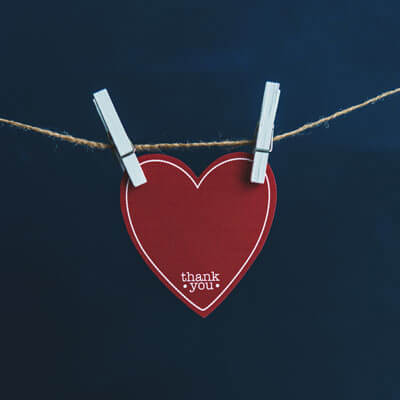 What Our Springfield Patients Say
At Langlitz Chiropractic & Massage we love when patients share with us their feedback and comments after chiropractic care. Please read our patient testimonials below to see what other people have achieved through their tailored treatment plans with us.
Share your stories too! Click here to send us your feedback so that we can help to spread the word about the benefits of natural Langlitz Chiropractic & Massage care.
For more information, or to schedule an appointment contact us today.

I Thoroughly Enjoyed my First Visit
I thoroughly enjoyed my first visit. I felt relaxed and comfortable during my visit. At pre-massage conversation, I was able to express the areas that I felt needed focus. The massage therapist did a great job focusing on those areas and I felt great after my appointment.
-Bob G.
Highly Recommend
Extremely competent in all aspects of health care. I highly recommend this family-run chiropractic practice to anyone dealing with any type of back or neck issues. A plus in treatments and results
-Francis C.
I Will Definitely Be Back
Everyone is so pleasant. The environment was clean and neat. The doctor explained everything he was doing before and educated throughout the visit. I will definitely be back and would refer family and friends.
-Christina B.
Extremely Competent in All Aspects
Extremely competent in all aspects of health care. I highly recommend this family-run chiropractic practice to anyone dealing with any type of back or neck issues. 'A ' plus in treatments and results.
-Francis C.
The experience I had was 10/10!
My back was misaligned when I first went in. After the second visit, It was set back in place the natural way, now I feel limber and healthy like I used to. The facility is clean and comfortable, and the staff is friendly and knowledgeable. I would definitely recommend to anyone with back pain!
-Micah L.
Best Birthday Gift Ever!
I received the gift of a massage from my son, who goes there, for my birthday. The massage was fantastic, the therapist was kind and gentle. I'm 52, it's winter in New England and I have Fibromyalgia. Take it from there! Lol Best Birthday Gift Yet!
– Carol H.
The Right Bedside Manner
Sara was comforting. I am not shy or embarrassed about my surgeries but it is a little awkward to ask a stranger to massage your breast. We laughed about it. She was great! It is very hard to locate this massage service. Something you may want to consider as a specialty service, just a thought. People have a lot of pain after double mastectomy with reconstruction, most won't see someone for help. It is hard to do a massage to yourself or to have someone close to you do it. Sara has the right bedside manner and sense of humor. I don't know how to go about it but if this was recommended by oncologist, surgeon, or plastic surgeon, I think a lot more people would have a lot less pain and heal mentally and physically a lot faster.
– Jennifer C.
Rare Treat
It is a rare treat for me when I feel like someone is concerned with my personal wellness, the Doctor was very careful to make me feel safe and welcomed, I truly enjoyed my first visit.
– Willie M.
Loved it!
As soon as I went in, the place looked so clean and smelled great. It has comfy chairs and they were there greeting you as soon you step in. They answered all my questions and he explained everything very well. Great staff! Everyone seems to enjoy their job. Loved it!
– Maria C.
Sense of Comfort
Top of the line knowledgeable staff! It feels very homey and you are very comfortable and know you are going to get the treatment you need.
– Matt T.
Sleeping Better
1. My Sleep is getting better, I have less neck pain and less back pain. Prior to trying Chiropractic care I had tried medical drugs prescribed by my family doctor. The Chiropractic care I received from Dr. Aaron helped to ease my pain and
helped me sleep. I have since starting basketball again and my outlook on life has changed
for the better, as I'm able to enjoy a lot more of everything.
– C. McGrath
Back Recovery
I'm very pleased with everyone there. Dr. George was very good and got me back on my feet in a short time. I will continue to do business with you in the future.
– John K.
Back to Mobility
All that really counts is the outcome. Mine was Great. Back to normal mobility.
– John E.

Langlitz Chiropractic & Massage Reviews | (413) 732-4800